McGovern et al studied 96 infants admitted to the neonatal unit for antibiotic therapy.  Sixteen infants required prolonged antibiotic therapy beyond 48 hours.  Those infants in the prolonged antibiotic group were more likely to have persistent abnormal signs including respiratory rate.
Fenelon et al have reviewed 456 referrals for pelvis and acetabular fracture.  The treatment was conservative in two thirds of cases and operative in the other third.  The authors support a single centre for the management of pelvic and acetabular fractures.
Burke et al report a series of 31 cases of parathyroidectomy.  All cases were discharged on post op day 1.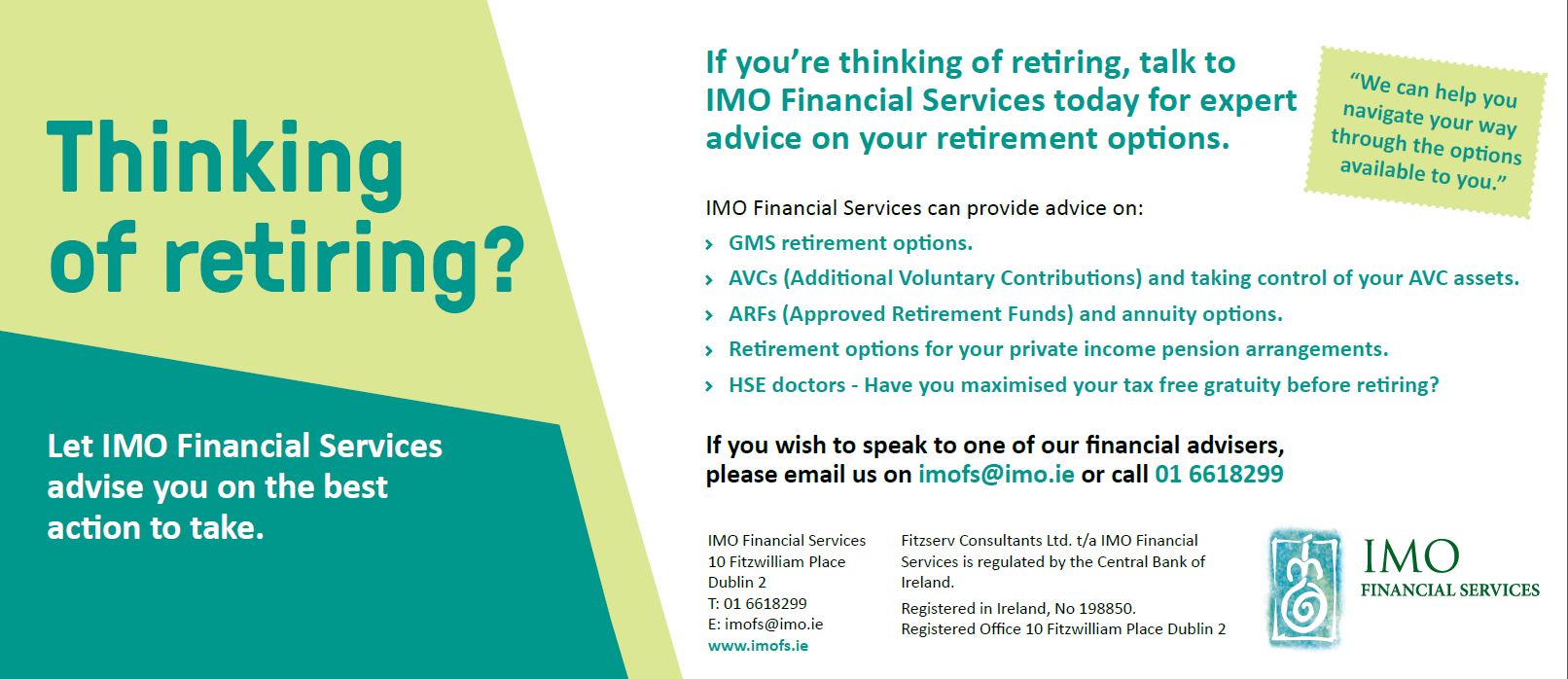 The Irish Medical Journal is published by the IMO with the kind support of IMO Financial Services