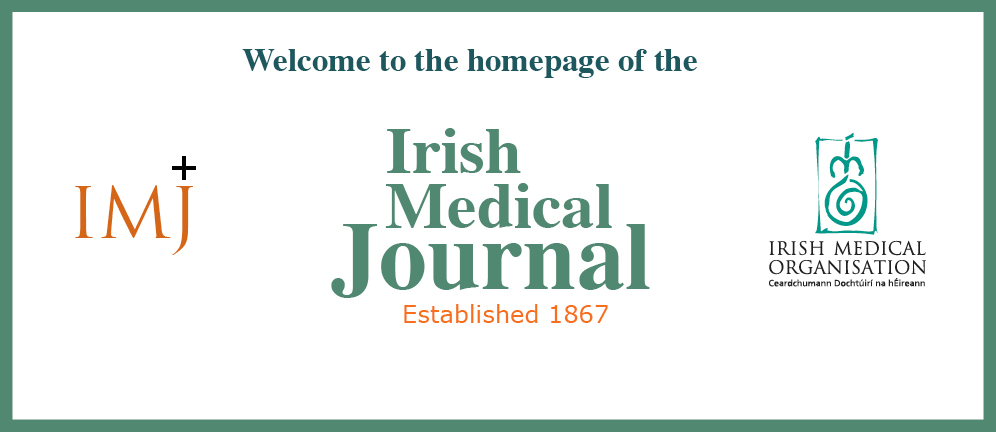 ANNUAL SCIENTIFIC
MEETING ABSTRACTS

Temporal Trends in Traumatic Brain Injury
Forrest et al describe 222 cases of traumatic brain injury. Falls accounted for 50% of cases, RTAs 26% of cases, and assault in 12% of cases. The neurosurgical intervention rate was 74%.
Developmental Dysplasia of the Hip: An Audit of the Ultrasound Screening Programme
Irvine et al report an audit of 992 infants who had hip ultrasound screening. Following the hip ultrasound 26% were referred to orthopaedics for further assessment. None of the babies who were scanned presented with a subsequent hip dislocation.
Predictors and Outcomes for COVID-19 Re-Admissions in the Anticipate Cohort
O' Kelly et al report that hospital readmission rate among Covid patients was 12%. The readmission was due either persistent symptoms or a new complication.
The Irish Medical Journal is published
by the IMO with the kind support of IMO Financial Services