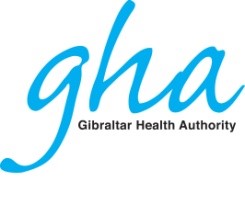 Consultant Gynaecologist & Obstetrician
An opportunity has arisen for the appointment of a Consultant Gynaecologist & Obstetrician at St Bernard's Hospital, Gibraltar.  The Hospital has about 450 deliveries per year. You will be part of a team of 3.5 full time O&G Consultants.
The appointee, together with the existing Consultants, will be responsible for providing a comprehensive Gynaecology & Obstetrics service to residents of all age groups.  This implies that the ideal candidate should be a generalist and have a broad experience in O&G. Knowledge of early pregnancy scanning and to be able to perform basic gynaecological surgery independently is necessary.
The successful candidate should be registered with the UK General Medical Council, with a licence to practice and should be on the Specialist Register.
The above appointment is offered on a fixed-term contract of three years with a possibility to extend further.  Salary, dependent on experience ranges from £107,777 to £132,984 per annum.  In addition the post holder will be paid a sum of 10% of the basic salary for undertaking on call duties and a supplement of 8% of the basic salary in order to provide cross cover of colleagues, for whatever reason, up to a maximum of ten weeks per year.
Passages are payable and transportation of personal effects and accommodation is subsidised.
If you would like to discuss this post further, please contact either Dr Danny Cassaglia, Medical Director, via e-mail:  [email protected]  or one of our Consultant Gynaecologist & Obstetricians, Mrs Cerne or Mrs Van Der Borden via email: [email protected] or [email protected]
Application packs may be obtained from the Human Resources Department, Gibraltar Health Authority, 5th Floor, St Bernard's Hospital, Gibraltar Tel: + (350) 20072266 ext. 2084 or email: [email protected]i
Closing Date: Friday 4th August 2017