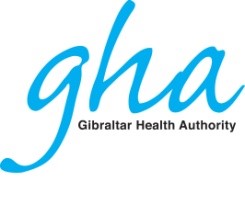 Vacancy for the post of Consultant Orthopaedic Surgeon
The Gibraltar Health Authority is looking to appoint a Consultant Orthopaedic Surgeon with established sub-speciality experience in foot and ankle surgery. The appointed Consultant will also provide acute trauma care and some aspects of general orthopaedics.  
The Consultant Orthopaedic Surgeon will have to hold full registration with the UK General Medical Council, with a licence to practice, be on the Specialist Register and by virtue of their citizenship, be entitled to take up employment in Gibraltar.
The successful candidate must be experienced in the management of basic acute trauma to form part of a 1:3 on call rota. For elective work, the Consultant will be expected to build up a foot and ankle practice and in conjunction with OT develop a foot orthotic service.  Fellowship training in the sub-specialty is desired.
The above appointment is offered on a fixed-term contract of three years. Salary, dependent on experience ranges from £107,777 to £132,984 per annum.  In addition the post holder will be paid a sum of 8% of the basic salary for undertaking on call duties and a supplement of 10% if the basic salary in order to provide cross cover of colleagues for up to ten weeks per year. Passages are payable and full transportation of personal effects and accommodation is subsidised. 
Further information on the duties and responsibilities of the post are available from Mr Thomas Boerger, Consultant Orthopaedic Surgeon on + 350 58545000 , email [email protected]  
Application packs may be obtained from the Human Resources Department, Gibraltar Health Authority, 5th Floor, St Bernard's Hospital, Harbour Views Road or email [email protected]
Applications must be handed in or received at this address, not later than 1:00pm on Friday 14th July 2017