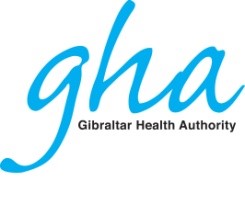 Vacancies for Non-Consultant Hospital Doctor in General Medicine
(Equivalent to Registrar Grade)
Gibraltar is located at the mouth of the Mediterranean with easy access to the South of Spain and Morocco, as a British Overseas Territory, English is the main language with Spanish widely spoken. These posts give an opportunity for enthusiastic Junior Doctors to develop their skills in General Medicine in a relaxed, friendly environment whilst enjoying the benefits of the Mediterranean climate and surrounding amenities.
Applications are invited from Registrars and experienced SHOs in General Medicine for appointment to the above vacancies within the GHA. The Gibraltar Health Service is organised and modelled on UK NHS and follows traditions of British medical practice.  Applicants must be registered with the UK General Medical Council with a licence to practice. Non-native English speakers must have a good command of English. The post is available for commencement with immediate effect.
Applicants for the above post must have a minimum of three years' experience in acute general medicine and related medical subspecialties, including coronary care. MRCP would be an advantage. Medical NCHD's are resident on-call 1 in 6 and supported by four Consultant Physicians and resident intensivists.  Candidates are expected to be competent in dealing with acute medical emergencies when on-call.  Further information on the post is available from Dr Gareth Latin, Consultant Physician & Clinical Director in Medicine on Tel + 00350 20072266 ext. 2240 / 2245 or email: [email protected]
This appointment will be on contract terms for a period of 12 months and may be renewed conditional on satisfactory completion of the term of service and the circumstances prevailing within the department at the time.
The total value of salary package is up to £90,000. This is dependent on years of reckonable service as Senior House Officer or equivalent and inclusive of an out of hour supplement.  UK economy class air-fares are payable in full and rent free accommodation is provided, within a maximum capped budget.
Non-EU nationals should note that a Schengen Visa is required in order to be able to transit through Europe. This is obtained from the applicant's place of residence. Please note that Schengen Visas cannot be obtained through Gibraltar. Application Packs may be obtained from the Human Resources Department, Gibraltar Health Authority, St Bernard's Hospital, Gibraltar Tel: + (350) 20072266 ext. 2084 or email: [email protected]
Closing Date:   Monday 25th June 2018
*Please note that St Bernard's Hospital is not a teaching hospital