Obituary:
Beulah Bewley DBE, FRCPCH, FFPHM , FRCP
Pioneering Public Health Academic and promoter of the advancement of women in Medicine
Who could have predicted that Beulah Rosemary Knox, born into a wealthy family in Derry in 1929, would have such an influential impact in her professional life in medicine, through her ground breaking research into children's smoking and vital contribution to the advancement of women in Medicine?
We are fortunate to have a detailed account of her life and how it shaped her views and actions through her memoirs, "My Life As A Woman And Doctor" (Silverwood Books). From these we learn what life was like growing up in an upper class Protestant family in the thirties and forties, on both sides of the Border. Beulah's clever mother Ina Charles was a wealthy heiress, her father John Knox worked for the Ulster Bank. Unusually for those times and that social milieu, he believed in educating his daughters as it was a "sound investment", while her maiden Aunt Betty was adamant that "no woman should be entirely dependent on a man."
Beulah, the middle of the three daughters, was determined to become a doctor from the age of five. Her education took place both North and South due to the peripatetic nature of her father's career in the Bank. This saw the family relocate to Letterkenny, Kilkenny and Sligo. In Kilkenny Beulah had her first experience of a convent education with the Loreto nuns and their practice of saying a Hail Mary between every class. She loved the City too, learning to play the violin at school and being taught piano by the organist from St Canice's Cathedral. It was also there that she had her appendix removed by the County Surgeon, assisted by the GP giving the anaesthetic, and in turn assisted by his dog Charlie – in the theatre – to make it all seem in her words "normal".
All this furthered her desire to do Medicine but necessity dictated being sent away to Alexandra College in Dublin because it was one of the few girls schools teaching science. From there she entered Trinity in 1947 to read Medicine. Whilst a student at the Adelaide Hospital in 1953 she met Thomas Bewley then a houseman and a member of the "medical branch" of the Quaker family not the "cafe branch "as he was prone to remind people. She was a lively and attractive young woman with a number of serious admirers. In later years she would recount how Thomas adroitly obliterated the opposition by taking her to dinner in Jammet's before their first date. Marriage followed in 1955 and the newly-weds then spent a brief period in England doing various jobs before going to Cincinnati where Thomas was furthering his training in psychiatry. Beulah got a job, "her best ever" in Paediatrics at Cincinnati Children's and the Jewish Hospital.
On their return from the US to London there followed the birth of four daughters and a son. Much to Beulah's distress her second child Sarah was born with Down Syndrome and severe congenital heart disease and it was thus thought that she could not be cared for at home. In the event Sarah survived in hospital till the age of 44. Throughout this period Beulah continued to work part time in various jobs, as many women doctors do, balancing family and career. However it was her work in Family Planning which powerfully influenced her views on the importance of enabling women to have choices and control of their own fertility. Despite her strong Christian faith what she had witnessed in this field – including the effects of death from illegal abortion in Dublin and complications of abortifacients in London – prompted her to support the introduction of the Abortion Act in 1967. She co-authored a book with Penny Kane on contraception called "Choice not Chance". She recalls that bookshops put it in their gambling sections with the result that it didn't sell well! All this time she was juggling her family life and working as much as possible in various community clinical services and occupational health whilst supporting Thomas in his career. He became a consultant in the field of addiction services at Tooting Bec and subsequently President of the Royal College of Psychiatry in 1977.
Beulah the Academic
Out of the blue in 1969 the path of her life was about to change. Aged 40 she decided to apply for the MSc in Social Medicine newly developed at the London School of Hygiene and Tropical Medicine (LSHTM) by epidemiologist Jerry Morris (famous for the longitudinal Whitehall study). The background to this was that changes were afoot nationally to develop the specialty of Public Health, then known as Community Medicine. The LSHTM was in the vanguard of this initiative. She was accepted – the only woman and by far the oldest in the class of twelve – and rose to the challenge.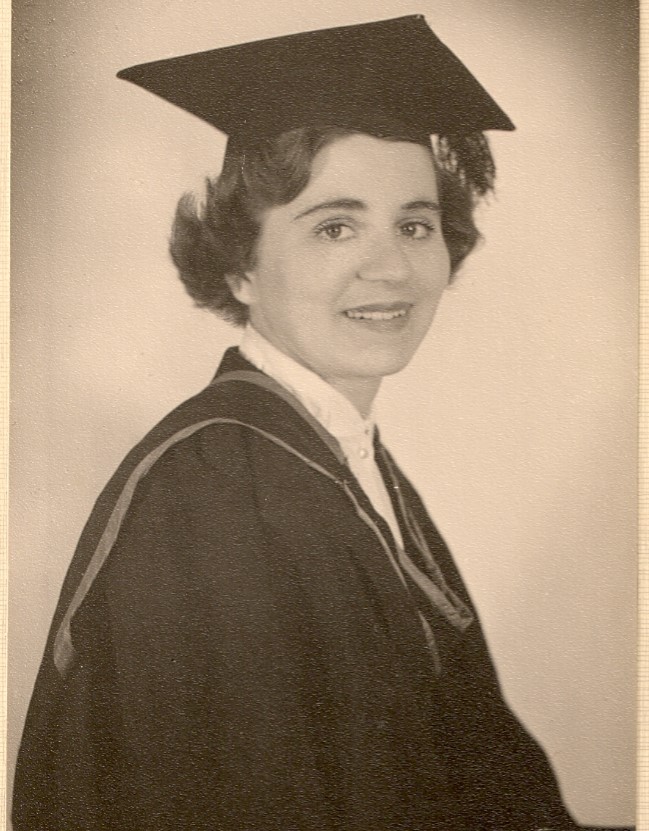 From this foundation Beulah was to pursue a whole new career in Academic Public Health carrying out ground breaking research into smoking in childhood. This commenced with her MSc thesis on the prevalence of smoking and respiratory symptoms in children aged 10-11 in Kent. This was supervised by the late Walter Holland, Director of the Social Medicine and Health Services Research Unit at St Thomas' Hospital. He also encouraged her to undertake an MD which was conferred by Trinity in 1974. With the aid of an MRC Grant she carried out a five year longitudinal study of 7000 school children in Derbyshire and Kent and their smoking habits. For the first time, this provided reliable data on incidence, prevalence and the factors involved in children starting smoking (notably parental habits, gender and social class) together with its effects on health and educational attainment. This was a considerable exercise in logistics to manage the field work with her team and simultaneously keep the home fires burning in London.
She subsequently returned to the LSHTM and University College Hospital as a Senior Lecturer continuing to research and teach and mentor researchers, and finally became a Regional Postgraduate Tutor in Public Health Medicine retiring in 1994.
Beulah the Advocate
Beulah's career experience had clearly demonstrated that it was very difficult for able women in Medicine to get to the top, and if they did, it was a lonely place. She was determined to do something about it, and I can give witness to that. As alluded to earlier, in the 1970's the School was leading the UK in training the new generation of Public Health doctors (then called Community Physicians). It was as part of this cadre dispatched from Northern Ireland to be trained at LHSTM in 1976 that I first meet Beulah. I remember at our first meeting her delight in our joint origins, her warmth and charm and her enquiries: What were my career intentions? It was essential that women advance in Medicine to their rightful place at the top alongside their male colleagues; Did I belong to the Women's Medical Federation (MWF)? If not, I absolutely must join and support the effort for women doctors. It was impossible to refuse in the face of her enthusiasm and energy or reject the message that one also had a responsibility to encourage and support others.
However Beulah was no mere proselytizer – behind the engaging personality she had a sharp intellect, tenacity and a plan. She set about creating a role model for women by standing for the General Medical Council and serving for 20 years, 7 as the its first ever female Treasurer (still the highest role any woman has achieved there). From that position, she had direct contact with leading members of the profession such as Royal College Presidents. She had extensive networks through which she advocated relentlessly for women. She was well armed with data for when she met deafness or resistance and had a surprisingly pithy turn of phrase to deploy against patronizing comments.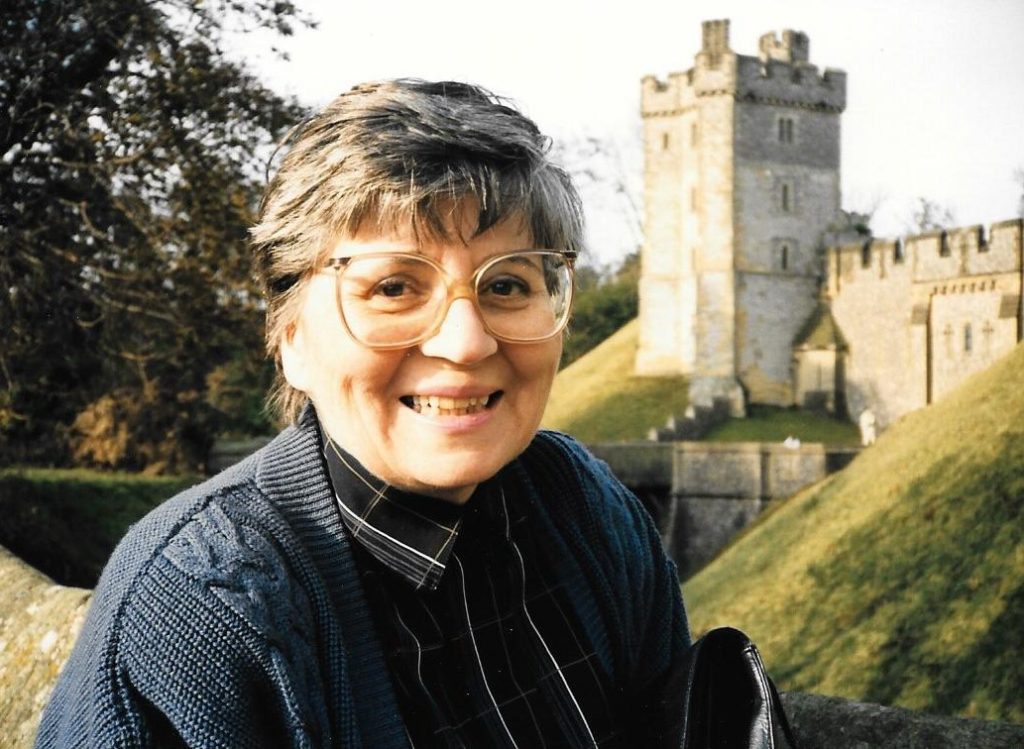 Through the MWF (part of a global organization), of which she was a Council Member from 1979 and President 1986, she had the mechanism to spread the message. She was also sought after to be part of initiatives that wanted practical solutions to training programs recruitment and talent retention, serving on National Working Groups set up by Government and on the Woman's National Commission. Fittingly, her contribution to women in medicine was recognized by Queen Elizabeth II in 2000 when she was made a Dame of the British Empire. Her alma Mater Trinity College conferred upon her an honorary Doctorate in Law in 2002 to her great delight, and she also served on the tetra centenary committee.
A woman of many talents she had played hockey at the highest levels, and was very musical with a love for Opera. She had a strong faith in God, was devoted to her family and happily married to Thomas for 63 years. They visited Ireland each year to see family and friends, North and South, and of course to go to Wexford for the Opera. The legacy of which she said she was most proud was her direct clinical contribution in family planning. What she liked most was her research and teaching. In her reflections on her life she expresses her strong affinity for Ireland, despite an adult life spent in England, and calls on Irish women to put themselves forward to lead change here. She is modest herself about the difference she made to generations of women doctors whom she inspired to strive and succeed in gaining the most senior roles in their profession. The change was considerable. An examination of the number of women presidents of the UK Royal Colleges in recent years tells it all.
She was a delightful, wise, optimistic, and challenging woman, enthusiastic for the cause to the end. She is survived by Thomas her husband and her children Susan, Louisa, Henry and Emma and granddaughter Hannah.
Obituary by Dr Paula Kilbane CBE FFPHM FRCP 
(P778)