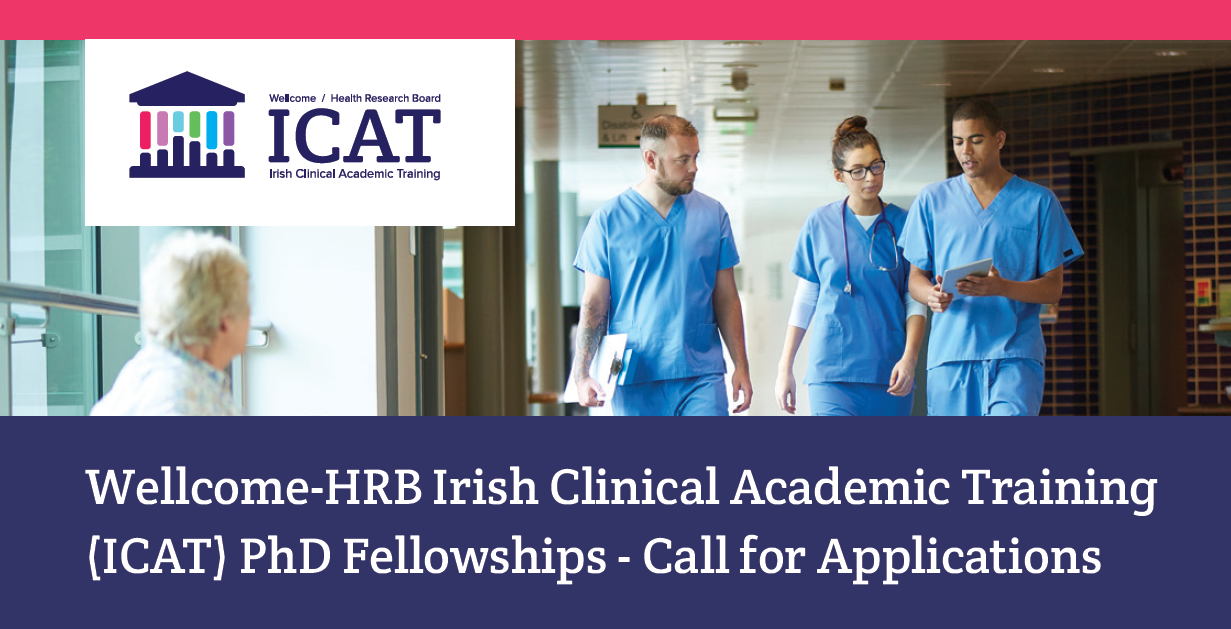 Wellcome-HRB Irish Clinical Academic Training (ICAT) Programme PhD Fellowships
ICAT is an all-Ireland clinician PhD programme funded by Wellcome and the Health Research Board, HSE-NDTP, HSC R&D Division, and six academic institutions: Trinity College Dublin, University College Dublin, NUI Galway, Queen's University Belfast, Royal College of Surgeons in Ireland and University College Cork. The programme is coordinated by Molecular Medicine Ireland.
Integrated with postgraduate medical training, ICAT will support 4 years of academic training positioned at the beginning of higher specialist training (HST) or equivalent, with clinical and academic mentoring and an appointment at Clinical Lecturer or ICAT Fellow level, until completion of PhD and CCST/CCT.
The first year is predominantly clinical and incorporates selection of supervisors and planning of the PhD project. This is followed by a three-year Fellowship leading to a PhD in one of the partner academic institutions.
ICAT is now seeking to appoint a cohort of 8 well-qualified and ambitious individuals who aspire to become the next generation of clinical academic leaders.
For further details and to submit an application, please go to http://www.ICATprogramme.org
Applications must be submitted by:

16.00 GMT, 31 October 2017