Case Reports
Hypercalcaemia due to Hypervitaminosis D in a Self-Supplementing Multiple Sclerosis Patient: A Case Report

E. Duffy, M.J. Brassill
Duffy and Brassill describe a patient with MS who presented with hypercalcaemia following vitamin D self-medication.  The initial serum Ca 3.69 umol/L was extremely high and the vitamin D was 1617 nmol/L.  He was treated with IV fluids, prednisolone and calcitonin.


---
Metastatic Solitary Fibrous Tumour of the Kidney Presenting more than a Decade Later with Pulmonary Disease

A. Daly, A.M. Dorman, J. Hinchion
Daly et al describe a case of a renal fibrous solitary tumour (SFT) that was removed. 11 years later the patient re-presented with an SFT in the right upper lobe of the lung.  The tumour was successfully removed.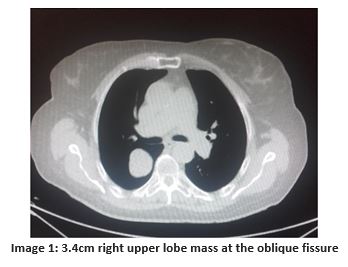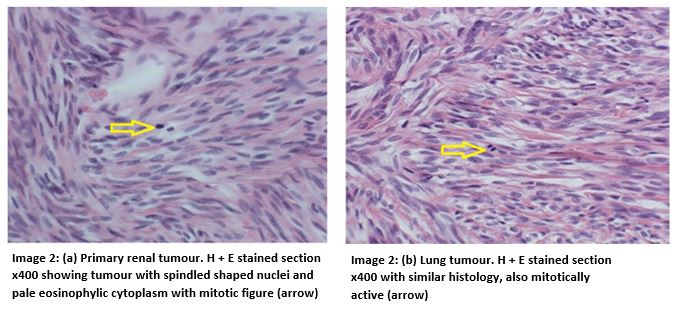 ---
Bilateral Neonatal Suppurative Sialadenitis Progressing to Abscess Formation in a Preterm Neonate

N. Shaughnessy, T. McGrath, M. Moore, B.H. Walsh
Shaughnessy et al report a 27 weeks gestation infant who developed bilateral submandibular masses at age 18 days.  Bilateral sialadenitis was diagnosed on ultrasound.  She was treated with antibiotics and needle drainage of the abscess.


---
Commotio Cordis Caused During Hurling Game

C. Connellan, S. Kelleher (co-authors)
Islam, D. Kenny, A. James, T. Prendiville, K. Walsh
Connellan, Kelleher et al report the case of a 14 year old boy who had a cardiac arrest following a blow to the chest by a hurling ball.  His mother, a nurse, commenced CPR on the pitch.  An AED was applied and one shock achieved return of spontaneous circulation.  The down time was less than 4 mins and there were no neurological sequelae.  After admission to hospital he had further shorter runs of ventricular tachycardia that responded to medication.