This Month's IMJ
May 2018 Vol 111, Number 5
IMJ Commentary
JFA Murphy
Editor
IMJ
---
Editorial
H Smyth, S Kennelly, D O'Neill
---
Original Papers
KI Quintyne, E Daly, E Brabazon, P Finnegan, P Kavanagh
Quintyne et al surveyed health care workers attitudes to 'flu vaccination.  35.7% had taken the flu vaccine for the 2016-2017 season.  87.1% agreed that taking the vaccine was a good example for patients.  Only 35.7% agreed with mandatory 'flu vaccination.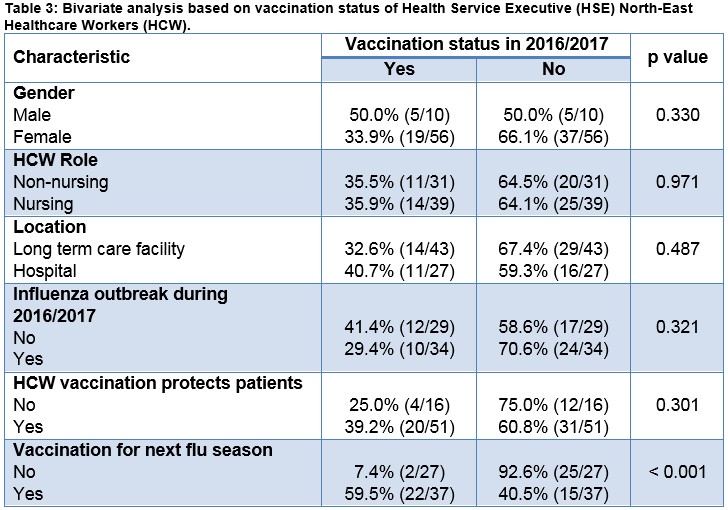 M D'Alton, T Coughlan, N Cogan, S Greene, DJH McCabe, A McCarthy, S Murphy, R Walsh, D O'Neill, S Kennelly, D Ryan, R Collins.
D'Alton et al report on 518 patients with a stroke.  The mortality was 7.5%.  Among the deceased cohort group, the average age was 78.6 years, 49% had atrial fibrillation, and the mean survival was 26.4 days.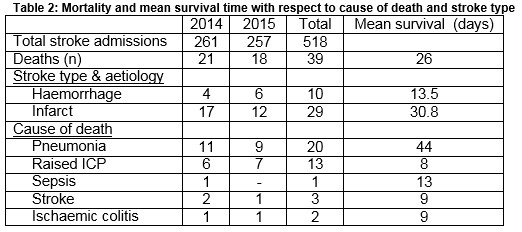 GF Crotty, OA O'Corragain, C Bogue, J Crotty, S S O'Sullivan
Crotty et al reviewed the value of dopamine transporter scanning in the diagnosis.  69% of the scans showed evidence of dopaminergic deficit.  In 65% of cases the scan finding led to a change in clinical management.


 M Walsh, I Duffy
Walsh and Duffy report that 7% (602) patients were prescribed antidepressants in the preceeding 6 months.  Escitalopram was the most commonly described antidepressant.  The authors comment that the practice reflects the wide use of antidepressants in society.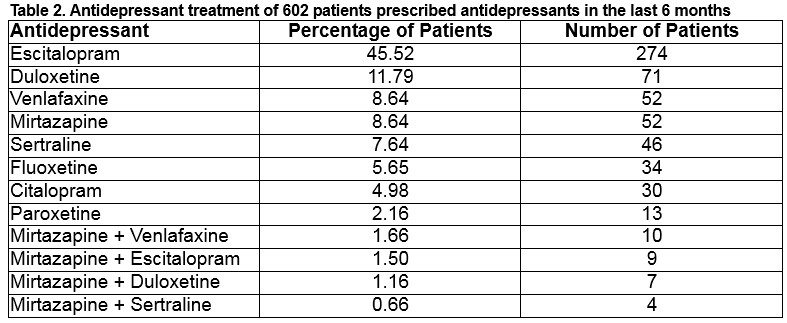 McNevin C, McDowell R, Ni Shearcaigh A, Wakai A
McNevin et al studied the incidence of sepsis between summer and winter.  There were higher rates of sepsis in the winter compared with the summer.  The rate of uncomplicated sepsis was 43.9/1000 –v- 30.7/1000.  The rate of septic shock was 17.7/1000-v-11.7/1000.

Abd Elwahab S., McGough P, Cooley G, McLaughlin R.
Elwahab et al examined patients attitudes towards a longer wait at the local centre (LGH) compared with an earlier appointment at a more distant centre (UCHG).  Despite the longer journeys 100% of patients expressed satisfaction with the UCHG appointment and 97.3% would be happy to go there again.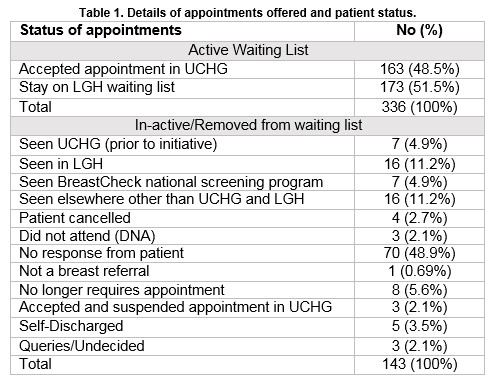 N Walsh, C Breathnach, A El-Khuffash, O Franklin, JD Corcoran.
Walsh et al addressed whether infants with transient tachypnea of the newborn (TTN) should have a cardiac ECHO performed.  In a series of 47 infants with TTN, no infant had a significant congenital heart lesion.  The authors conclude that routine ECHO on infants with TTN is unwarranted.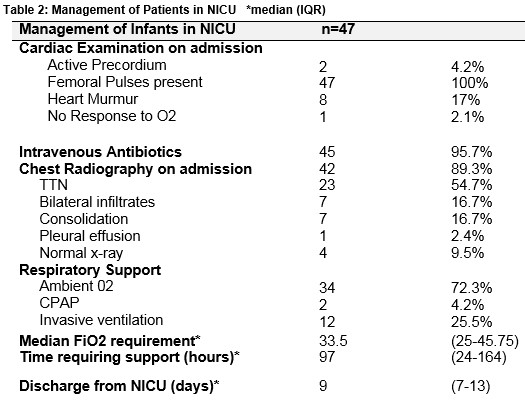 Unlikely.
L Bolger, RSweeney, M Foley, R Mahony
Bolger et al calculated the likelihood of a 'practically perfect' birth in a first time mother.  In a large cohort of 7616 mothers only 0.8% had a practically perfect birth.  The authors discuss the issue of realistic expectations.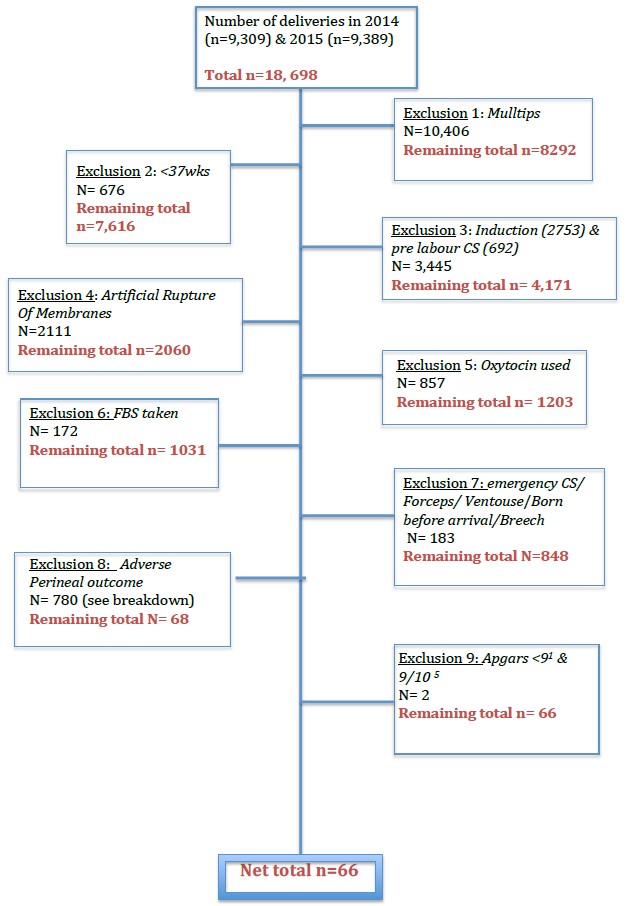 ---
Case Reports
H Fogarty, M Byrne, NM. O'Connell, K Ryan, B White, JS. O'Donnell, M Lavin.
Fogarty et al report a 70 year old man who presented with a gluteal bleed.  Following extensive investigations a marked reduction in Fxiii levels.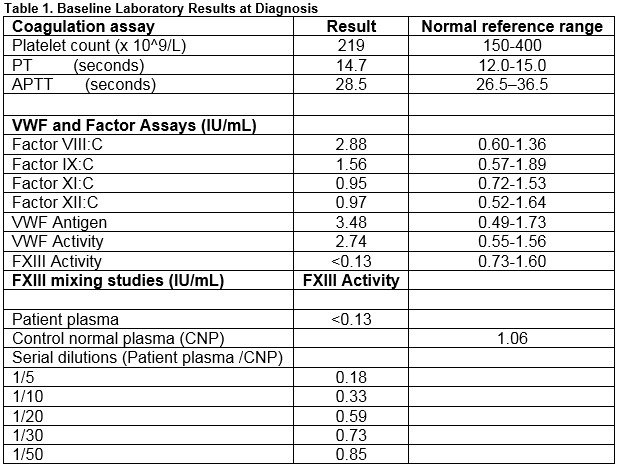 RE Tanner, J McCarthy, K P Walsh, G Blake, I P Casserly
Tanner et al describe the placement of a transcatheter mitral valve.  The patient had a previous failed mitral valve repair.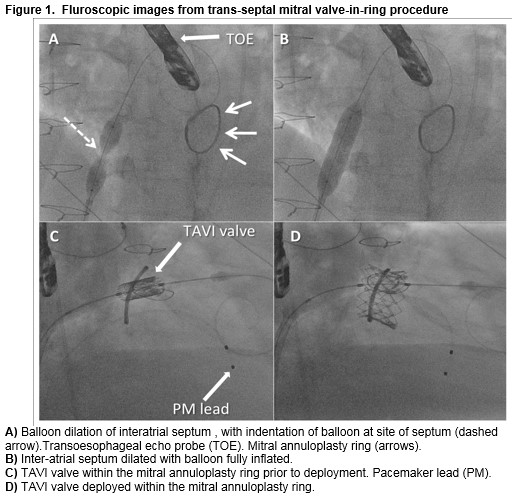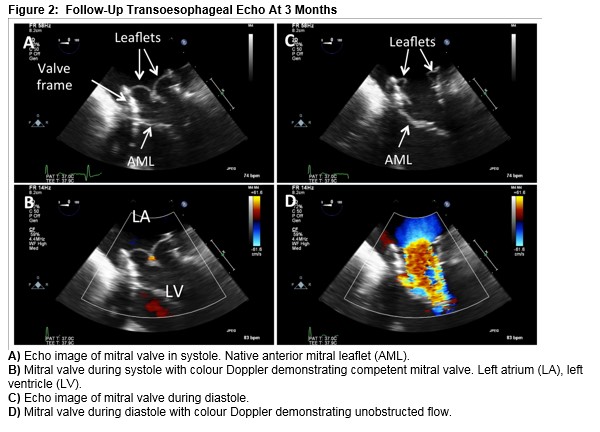 ---
Short Reports
BD O'Leary, AM Hanly, GJ Agnew
O'Leary et al assessed 15 patients who had pelvic floor surgery.  86.7% of the patients with satisfied with their surgery.  73.3% were pleased with the time taken to return to work and other routine activities.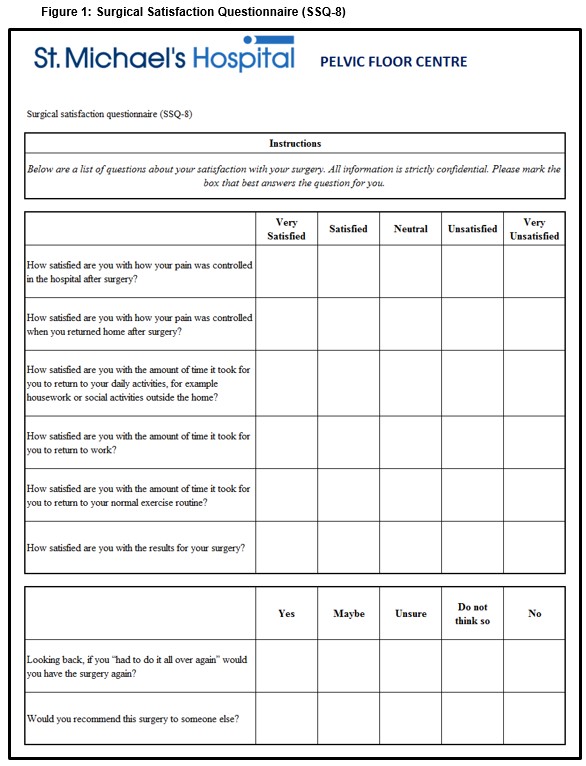 ---
Book Review
By Dr Shane O'Hanlon,  St Vincent's University Hospital, Dublin 4
---
Occasional Piece
J Martin-Grace, M J. McKenna
---
Obituary
---
Letters to the Editor
S A Hurley, P McCabe, A Torrance, M J O'Grady
A Jenkinson