This Month's IMJ
May 2019, Vol 112, No. 5
Commentary
Human Factors in Healthcare
J.F.A. Murphy
---
Editorials
Medical Professionalism, Critical for Good Practice and Clinician Wellbeing
D. Slattery
---
Original Papers
Primary External Ventricular Drains in the Management of Open Myelomeningocele Repairs in the Neonatal Setting in Ireland
R. Finnegan, J. Kehoe, O. McMahon, V. Donoghue, D. Crimmins, J. Caird, J. Murphy
Finnegan et al report that external ventricular drains (EVDs) were inserted in 19 cases in a series of 143 infants with an open myelomeningocoele. The EVDs were used to aid wound closure and as a temporary method of CSF drainage. The median period of insertion was 8 days.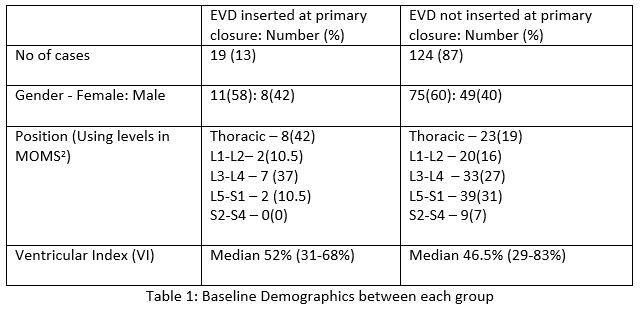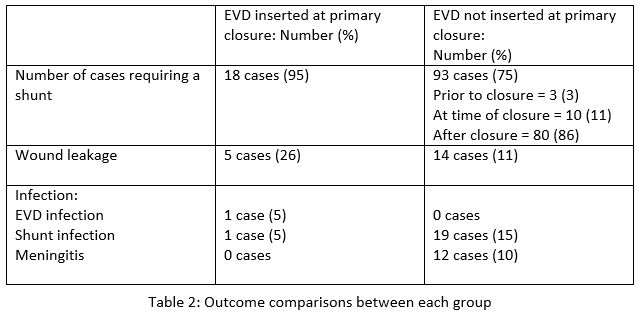 Bereavement Counselling for Healthcare Workers in the Aftermath of Child Death
D. O'Sullivan, G. Stone, H. Mahomed, P. O'Reilly, P. Stewart, H. Noonan, A.M. Murphy
O'Sullivan et al circulated a questionnaire to healthcare workers in relation to child death. Among 56 respondents, 21.8% felt unsupported, and 37% stated that it impacted on their ability to cope. 19.6% attended bereavement counseling. 40.5% were unaware of the service. The study highlights the need to improve staff awareness.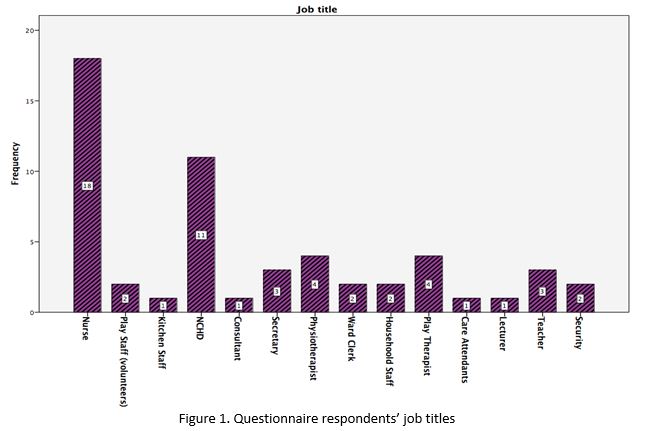 Prescribing of Proton Pump Inhibitors in an Irish General Practice
L. O'Mahony, E. Yelverton
O'Mahony and Yelverton report that among 2080 items prescribed for 568 patients, 20% was for proton pump inhibitors. Patients had been commenced on PPIs in 40% of cases without a clear indication. Their use in the majority of cases was prolonged beyond 1 year.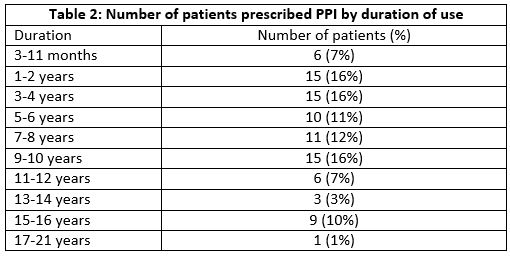 Oxygen Therapy in Ireland: A Nationwide Review of Delivery, Monitoring and Cost Implications
C. O'Donnell, P. Davis, T. McDonnell
O'Donnell et al surveyed 32 hospitals in relation to long-term oxygen use. 38% had a dedicated oxygen assessment clinic. Centres with oxygen clinics generally criteria standards. The authors recommend the establishment of regional centres to provide assessment clinics.
Doctor-Patient Communication in an Outpatient Setting
K. Mulligan, S. Egan, D. Brennan, Irish Society of Gynaecological oncology Public and patient involvement group members, Y. O'Meara, S. O'Toole
Mulligan et al report on a survey questionnaire distributed to 84 gynaecological patients. 85% felt that they listened to and that their opinion was taken into account. 84% felt that the doctor's body language was appropriate. On the negative side 33% of women waited for over 1 hour and over 30% did not receive the contact details of the clinical nurse specialist.
A Comparison of Summer and Winter Emergency Hospitalisations in Ireland
J. Mulroe, F. Donohue, P.M. Kavanagh, S. McCarthy, H. Johnson
Mulroe et al report that the weekly hospital emergency admission numbers was higher in winter in the respiratory category. In other main categories it tended to be lower in winter. The authors state that winter planning should concentrate on patients with respiratory problems.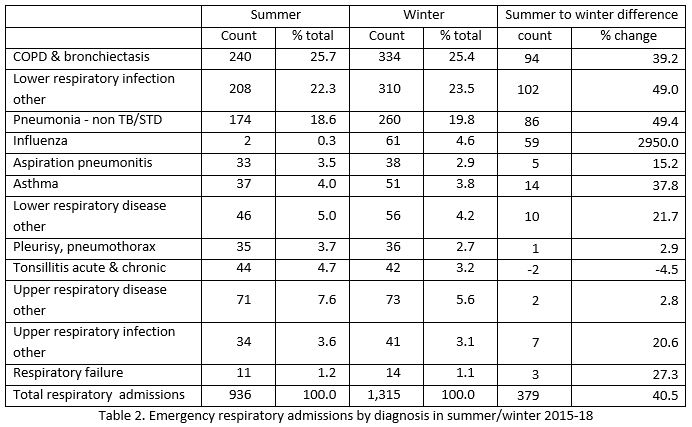 ---
Case Reports
Benign Intracranial Hypertension Necessitating Ventriculoperitoneal Shunt Insertion Secondary to Growth Hormone Therapy
M. Mahon D. Cody
Mahon and Cody describe a 14 year old girl with Turner's syndrome who developed benign intracranial hypertension following commencement of growth hormone therapy. It is postulated that the growth hormone activates the choroid plexus. She was initially treated with serial lumbar punctures under general anaesthesia but ultimately required the insertion of a ventriculoperitoneal shunt.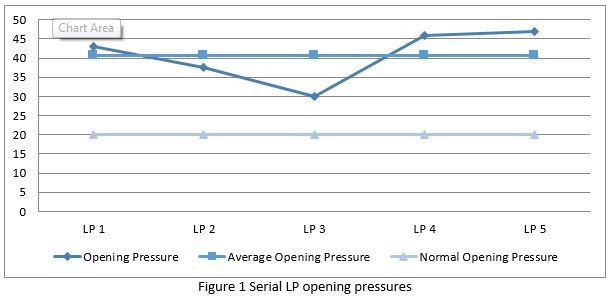 Immunotherapy- A double Edged Sword; A case of Fatal Myocarditis and Complete Response
N. Peters, M. Greally, K. Breen, A. Fabre, S Blazkova
Peters et al describe a case of fatal immune mediated myocarditis following Nivolumab. The patient had underlying adenocarcinoma of the lung.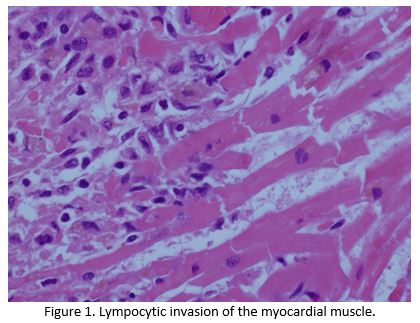 Clozaril Withdrawal Induced Catatonia
E. McGuire, M. Reilly
McGuire and Reilly report a case of catatonia following Clozaril withdrawal in a patient with underlying schizophrenia. The patient had unilateral discontinued the therapy. He was treated with lorazepam and fluids.
Listeria Meningitis in an Immunocompetent Child: Case Report and Literature Review
K.N. McCarthy, T.R. Leahy, D.M. Murray
McCarthy et al report a 23 month old boy with listeria meningitis. The child made a complete recovery following IV amoxicillin and vancomycin.
---
Poems
---
Letters to the Editor
Classical Music for Analgesia in Laser Panretinal Photocoagulation for Treatment of Diabetic Retinopathy
C. Quigley, R. Ellard, H.A. Arreyedh, T. Droney, F. Harney, D. Townley
A Postpartum Survey of Vitamin Supplementation during Pregnancy in Ireland
M. O'Duill, C. McArdle, E.G. O'Malley, C.M.E. Reynolds, R.A.K. Kennedy, M.J. Turner
More Teaching – Not More Exams: Interns' Views in Improving Prescribing Safety
M.P. O'Shea, K. Harkin, H.M. Sulaiman, M. Hennessy, M. Barry, C. Kennedy
---
Continual Professional Development
Please take our quiz (link below), at the Irish Medical Organisation to earn extra CPD/CME points.