This Month's IMJ
February 2019, Vol 112, No. 2
Commentary
JFA Murphy
Editor
IMJ
---
Editorials
J. Walsh, D.M. Murphy
O. Monaghan, D. O'Neill
---
Original Papers
D.M. Matanhelia, S. Croghan, G.J. Nason, C. O'Connell, D.J. Galvin
Matanhelia et al report that among 826 men who underwent a TURP operation, 72 (10.3%) were found to have prostate cancer.  Of these 72 patients, 46 (63.9%) were managed expectantly and the other 26 (36.1%) were actively treated.  The overall mortality was 29.2%, and the cancer specific mortality was 6.9%.  The authors conclude that expectant management is satisfactory in low risk disease.

Table 3. Pathological characteristics and survival by treatment group
K.I. Quintyne, P. Kavanagh
Quintyne and Kavanagh have reviewed clinical practice guidelines for smoking cessation.  Nine guidelines were assessed using the Agree 11 assessment tool.  The quality of the guidelines varied across the 6 domains.  The authors recommend that Ireland should adapt rather than simply adopt existing guidelines.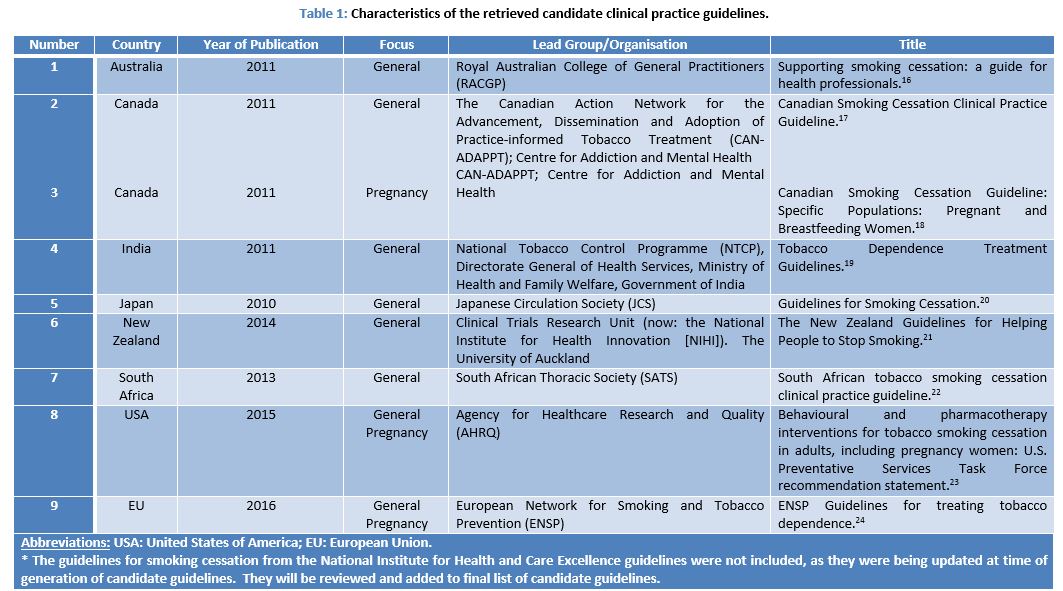 M. O'Rahelly, A. Smith, R. Drew, N. McCallion
O'Rahelly et al addressed the issue of E. Coli sepsis in newborn infants.  There were 21 cases of E. Coli sepsis and 38 control cases where mothers had E. Coli on the high vaginal swabs but their babies were healthy.  There were significant differences between the infected and non-infected babies.  The infected babies were more preterm, lower birth weight, and a longer duration of preterm, pre-labour rupture of membranes (pPROM).  The authors recommend a re-evaluation of antibiotics in newborns with a maternal pPROM.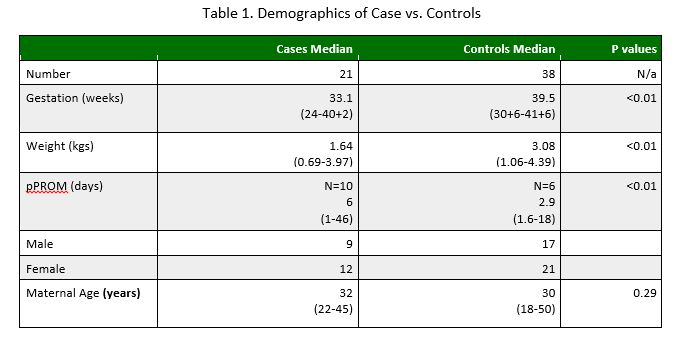 M. Rafferty, C. Bradley
Rafferty et al report on Counselling in Primary care (CIPC), a new service introduced by the HSE in 2013, providing short-term counselling for medical-card holders, suffering from mild to moderate mental health problems.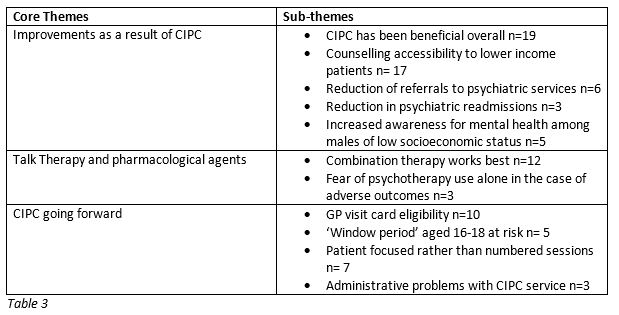 M. Greally, F. Keane, D.G. Power, G.D. Leonard
Greally et al point out that survivor care plans (SCPs) are important in the care of patients with colorectal cancer. It includes surveillance for recurrence, and interventions for late effects of cancer. SCPs are practiced in 77% of designated cancer centres. It is perceived as beneficial by the patients.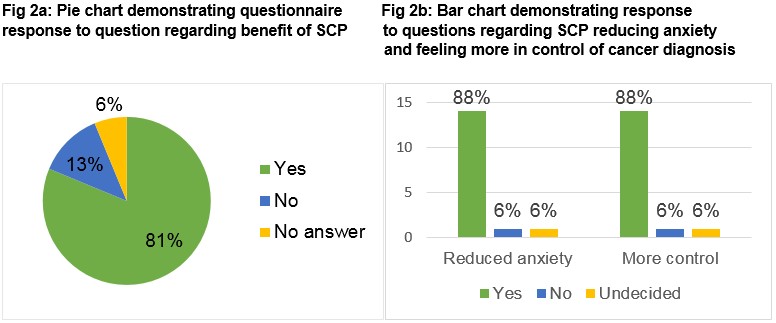 M.L. Gargan, M. O'Sullivan, K. Hunter, O. Buckley, W.C. Torreggiani
Gargan et al have addressed the issue of CT pulmonary angiograms (CTPAs) in the diagnosis of pulmonary embolism.  The frequency of positive scans was 16% in obese patients and 15% in non-obese patients.  The authors conclude that there is over-imaging of patients.

---
Occasional Pieces
P.J. Moran, J.J. Bates
---
Case Reports
 E. Umana, M. Elsherif, J. Binchy

Umana et al describe a young man who developed upper limb pain and swelling after weight lifting.  Imaging showed a non-occlusive thrombus of the left subclavian and axillary veins.  The diagnosis was Paget-Schroetters Syndrome-effort thrombosis.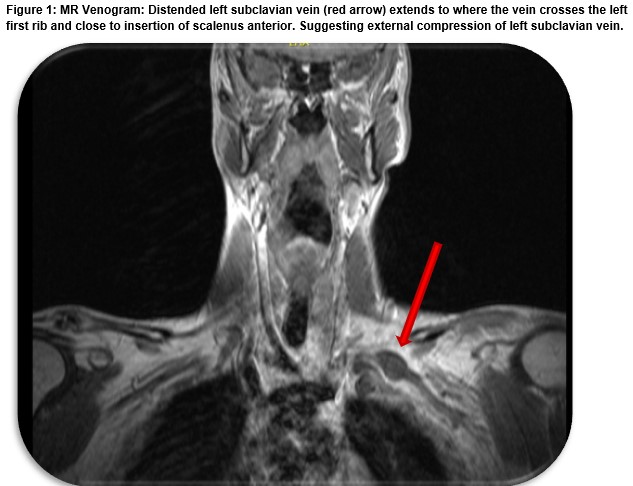 P. Carson, M. Lyons
Carson and Lyons describe the use of Rhinolight, endonasal phototherapy, for rhinitis medicamentosa.  He was treated with 8 sessions of Rhinolight with a good response.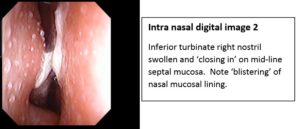 T. Farrell, C. McDonald, E. Sheehan
Farrell et al describe a penetrating injury to the ring and little finger.  The player was injured when his fingers came in contact with the helmet of another played.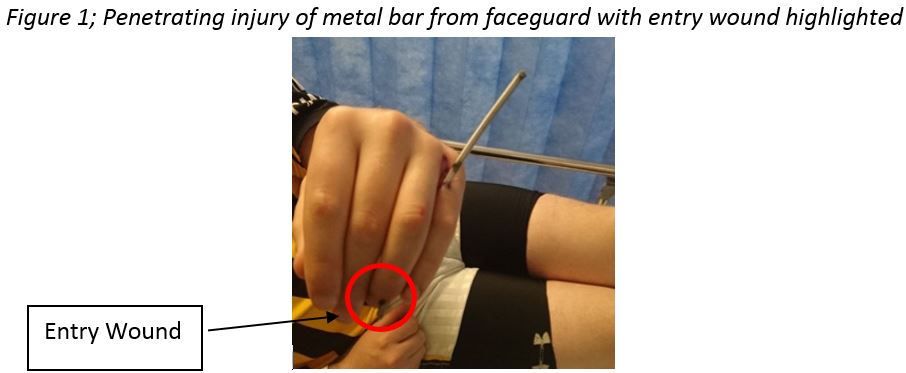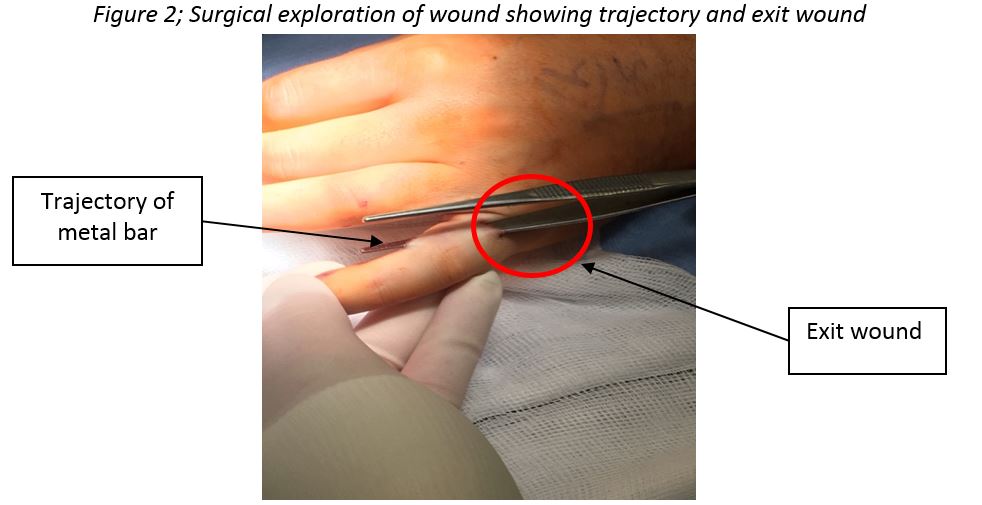 ---
Short Reports
D. Dorling, J Rigby
---
Letters to the Editor
G. Thong, J. Doody, C. Barry, C. Timon, P. Lennon
B. Carey, S. I. Chaudhry
S. Coyne, L. Flynn, M. McGovern, J. Miletin
E. Houlihan, J. Holian
---
Continual Professional Development
Please take our quiz (link below), at the Irish Medical Organisation to earn extra CPD/CME points.